Welcome to Year 4!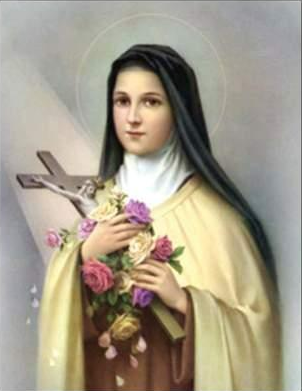 Our class saint is: St Therese of Lisieux
Feast day: 1st October
Therese was baptised two days after she was born. Her Mother taught her to pray but died when Therese was only four years old. In 1884 she made her First Holy Communion and was confirmed a month later.
She wanted to become a Carmelite nun like her sisters but the Bishop said that she was too young so she went with her Father to Rome and asked the Pope. The Pope told her that she would go to Carmel if God wanted it.
Therese went to Carmel in 1888 and while she was there she prayed for missionary priests and wrote down her childhood memories.
She became very ill with tuberculosis, in spite of her many sufferings she always tried to be cheerful and help others.
Just before she died she told the sisters not to be unhappy after her death because she would send a shower of roses and spend her heaven doing good on earth. She died in 1897
Lower Key Stage 2 - videos
Useful Links
Newsround - Keep up to date with the latest news.