Welcome to Year 6!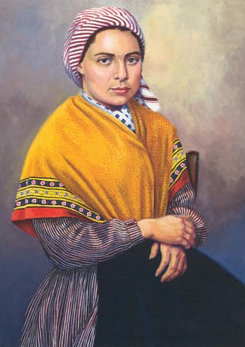 Our class saint is: St Bernadette
Feast day: 16th April
Bernadette was born in 1844 in Lourdes, in France.
Bernadette was often sick she suffered from asthma. Her family were very poor.
Whilst gathering firewood, a beautiful lady appeared to her in a cave. Bernadette saw the lady eighteen times. The lady asked her to dig a little home in the ground and to wash her face. Suddenly a spring started to flow.
Bathing in the spring has cured many pilgrims.
Yr 5 and 6 Presentation - videos
Useful Links